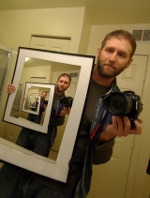 My background is in computational mathematics with an emphasis on supercomputing and massively parallel algorithm design. I'm currently a doctoral candidate in mathematics at The University of Colorado Boulder, working on partition backtrack algorithms. Basically, I use graph theory to perform computations in permutation groups in situations where no known polynomial runtime algorithm exists.
I'm a senior data scientist at
Rally (CA Agile Central)
in Boulder, Colorado. I'm also a developer of the
Sage
open-source mathematics software system.
In my spare time, I play with Twitter's streaming API and analyze data.
My Ignite talk
&copy 1999-2015 Jason B. Hill